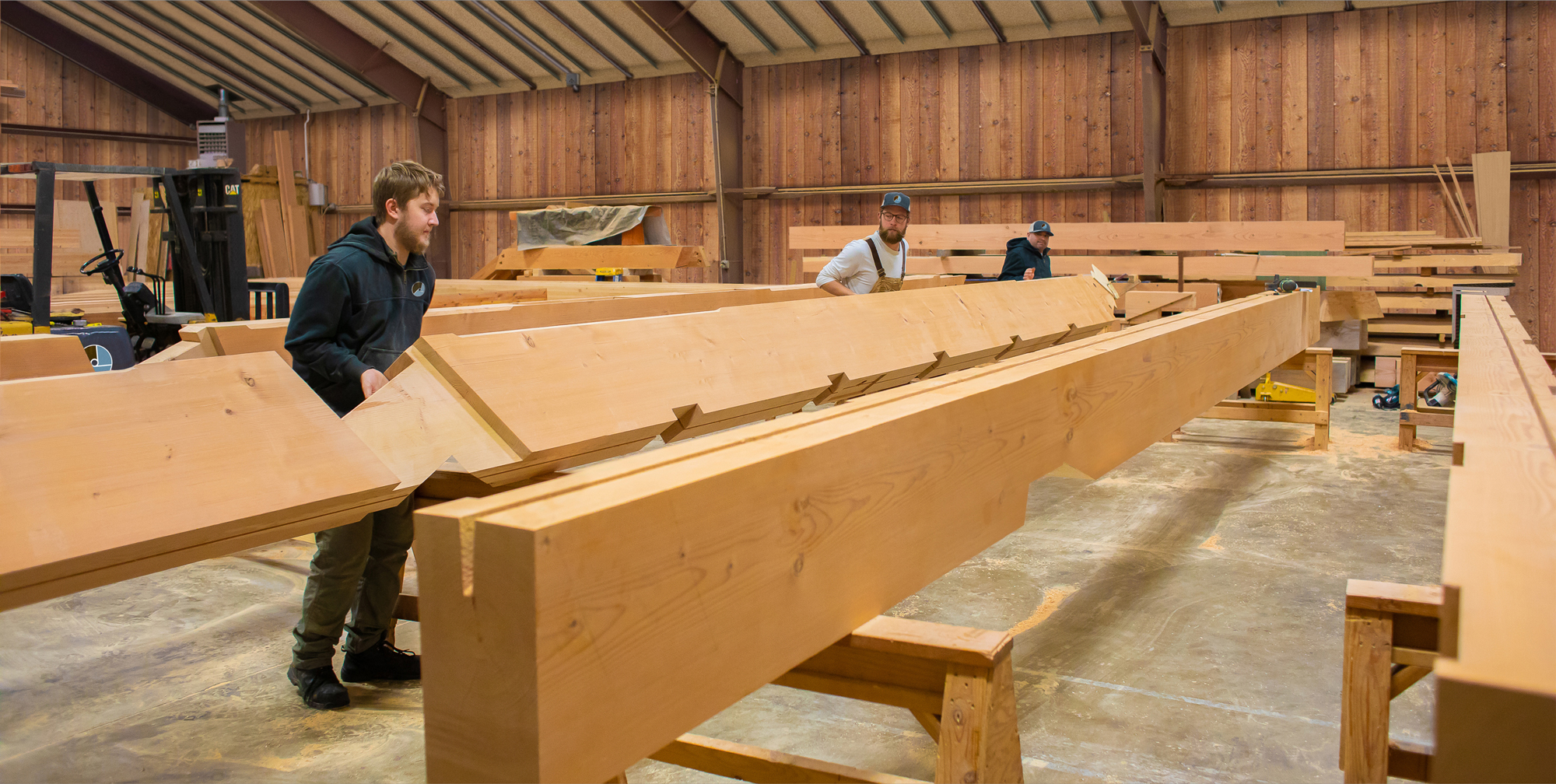 A COMPANY OF PEOPLE WHO CARE
Phil Kneisley Before becoming a timber framer, Phil Kneisley spent eight years as a translator on a Russian ship fishing in US waters. Then in 1992 his father, who had built a small timber frame company, convinced him to come home to help him run the family business. He's still at it. Today Phil is a project manager, estimator and draftsman for us.
Craig Aument built his first timber frame "like 100 years ago". "It just made sense to me. It wasn't hard to get. I'm really good with straight and flat and level." Save for a few years working as a farrier it's all he's ever done. He started Cascade in a dairy barn in Everson, WA. Today he oversees all of our design and production.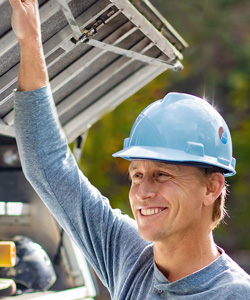 Ryan Misiolek says he felt a calling to timber framing. "My mother was born in Holland and her father and for generations before him were all carpenters. My Opa was from Friesland and used to build timber frame barns. I even have some of his tools." Today RJ runs our shop crew and makes it all happen.
"Cascade's passion for the craft of heavy timber joinery resonates with me, and I know it resonates with my team. When we team up with Cascade Joinery, it's like-minded people working together. There's a general consensus that we all value this trade. We all value the service that we're providing."
– Brad Hutt
HCI Hut Construction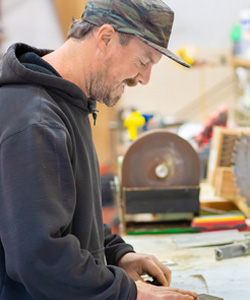 Willis Rozycki What began as summer jobs in Colorado eventually became a quest towards craftsmanship. A graduate of the Timber Framers Guild apprenticeship program he's now a registered Journeyman.  If he's not in the shop or out on site, he's probably fishing. He likes to say: "Timber Framing is the perfect combination of fine woodwork and heavy construction".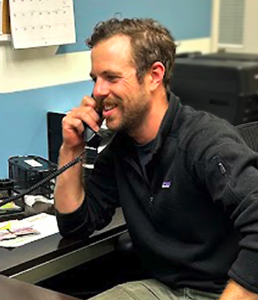 While earning his degree in mechanical engineering, Allen Stoltzfus discovered that his fascination with the principles of engineering was matched only by his love of interacting with people. Having earned his chops with a company that does high-spec metal fabrication, he now serves as Sales Engineer. Allen appreciates Bellingham for its easy access to the ocean and alpine climbing.
Holly Hamilton is happy to be back in the PNW, close to her Canadian roots. She's worked in architecture in NYC and as a planner on the Oregon coast, and has logged a lot of time helping GCs get their projects done. Her cross-disciplinary experience and natural appetite for learning are invaluable to our estimating and project planning.
"It was a joy to work with the Cascade team. They were so professional and very well qualified. Their project lead was always a friendly face who provided a source of complete control and confidence during the job. And they worked so hand-in-hand with our framers, too. It was like watching some kind of symphony."
– Owner/Builder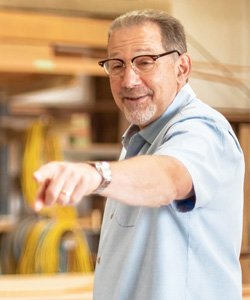 John Miller's dad was a physician, but he always had a woodshop, and John says he got the bug early. Then in 1987 he saw his first timber frame building. "It was the coolest thing I'd ever seen." John runs the business side of Cascade and in his spare time builds guitars to keep his hands on wood.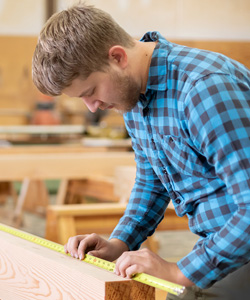 Tristan Toth's first job at 16 was as an apprentice on job sites at his family's general contracting company. He joined us in the summer of 2019 as an intern. He wants to be a teacher, but if that doesn't work out he'll always be welcome here. He says "I really like the people at Cascade. They're so nice, and always willing to share what they know." For fun he's started to build furniture using skills he's learned here.
Dylan Mills grew up helping his dad build custom homes. He says that he loves working with wood because it gives him a chance to make things that people will use for a long time. "It feels so good to look at a finished product knowing that you gave it your best."
"We are extremely fortunate to work with the Cascade Joinery team. Our relationship goes beyond wood and steel as we consider them friends. Each member of their team holds themselves to the highest caliber of professionalism and is an artisan in their craft. We look forward to working with them for many years to come."
– Philip Wilson
Innotech  Metals
Luke Kroiss moved to beautiful Bellingham for a quality-of-life boost and to enjoy the 65 miles of mountain bike trails right outside his door. He's got degrees in chemistry and a background in operations management and manufacturing in the biotech sector. We're proud to call him our General Manager.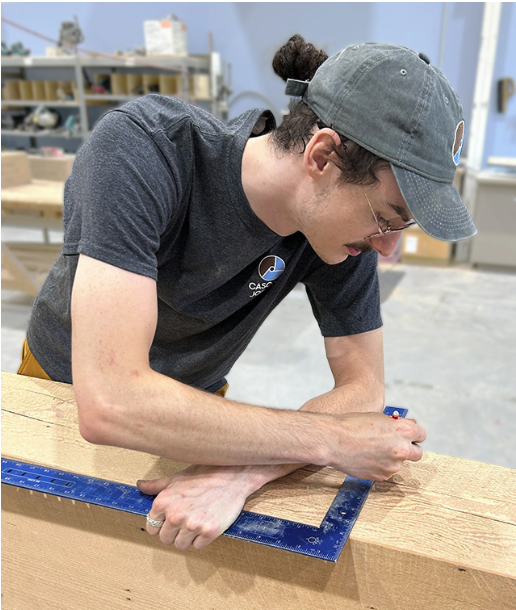 Alarik Rask has a background in making scenery for the theatre. "It's one thing", he says, "to make something look good from dozens of feet away. It's quite another to make it look perfect up close." Alarik's favorite video game is Dota 2. "There's only one way to win at that game, and that is to work together."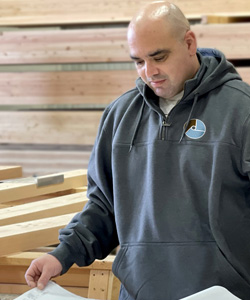 Omar Anguiano likes to talk about the pride that comes along with building somebody's dream. "The detail-centric methodology we use really resonates with me. It is so rewarding to work with others who continuously strive to increase their own skill level. Here we support each other in always getting better." The father of two beautiful boys, Omar makes furniture from our offcuts, too.
Seth Thurmond used to do stick framing for custom homes. He says that he got tired of making fake timber and relishes the chance to work with the real, solid thing. Seth grew up in Georgia and came out west after college to work as a guide. "Living here I get to spend a lot of time outside hunting, fishing, and training my dog."
Is This You? Cascade Joinery is always on the lookout for new team members who have a passion for crafted timberwork, an interest in creative problem-solving, and a genuine appreciation of the collaborative process. For more information about openings on the Cascade Joinery team, visit our Opportunities page.
JOIN OUR TEAM
We are always looking for talented and passionate people.